I'm Elise.
I'm a journalist, podcaster, and an author. Currently I'm the host of TED Talks Daily, the podcast from the non-profit behind TED conferences. Fresh episodes are downloaded a million times each day, in every country in the world. You can also hear me as the host of a couple business podcasts — Microsoft's WorkLab and Accenture's award-winning Built for Change.
Los Angeles-based, I work as a freelance TV correspondent at VICE News and a host-at-large for the radio and digital network NPR. In that role, I report stories and fill-in host on the network's podcasts and radio shows.
I'm also co-founder of an LA-based podcast production company, Reasonable Volume. We make bespoke podcasts for brands and individuals. Check it out!
Between 2015 and 2018, I spent lots of time on planes, trains and automobiles as an international correspondent and NPR's first-ever Seoul bureau chief. My coverage area included both Koreas and Japan and I chased stories across the Asian region. I returned to the US in fall 2018 to explore the future through a video show, Future You with Elise Hu. (It rhymes!)
I joined NPR in 2011 after helping launch the digital news startup, The Texas Tribune, where I oversaw video, the flagship podcast and reported for our partners at The New York Times. Previously, I worked as a television reporter in Texas, South Carolina and Missouri.
An honors graduate of the University of Missouri-Columbia's School of Journalism, my work has earned a duPont-Columbia award, a Gannett Foundation Award for Innovation in Watchdog Journalism, a National Edward R. Murrow award for best online video and The Austin Chronicle once dubiously named me the "Best TV Reporter Who Can Write."
In addition to my day job(s), my first book, FLAWLESS, comes out May 2023. It's a non-fiction exploration of beauty, consumerism, and womanhood. I'm also a board member at Grist and a member of the Council on Foreign Relations.
My First Book: FLAWLESS
FLAWLESS braids international reporting, cultural commentary and memoir to explore the global rise of K-beauty culture, the power of appearance standards worldwide, and the simultaneous pleasure and pain of having to upgrade ourselves and keep up with beauty norms. I used Korea's comparatively intense appearance expectations and practices as a jumping off point to explore the way technological advancement is likely to only increase the pressure on all of us to look "better," if we have the money to do it.
My book, FLAWLESS, is available now in the US, UK, and markets around the world.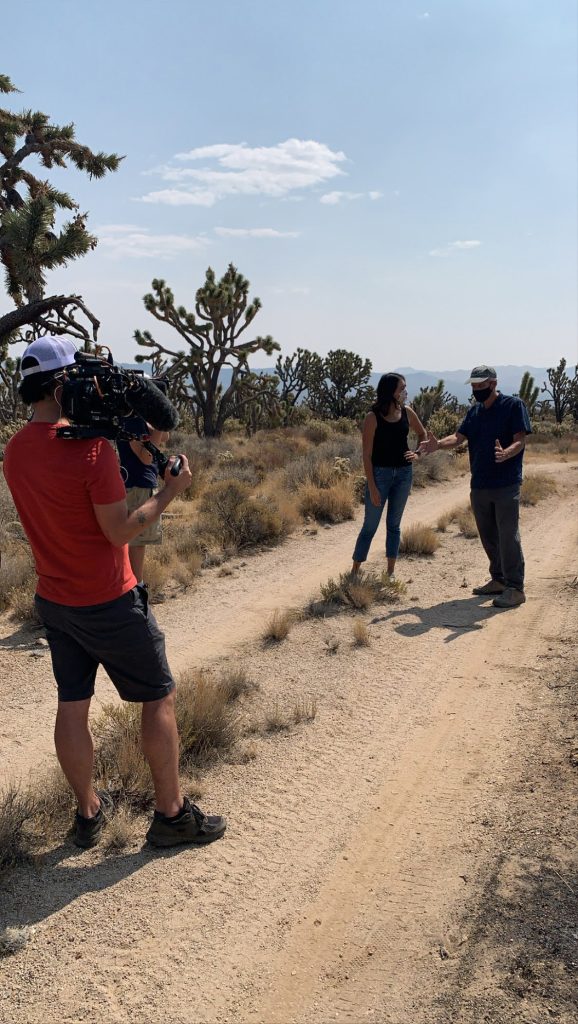 FAQs
The answer to your question(s) might be found in one of these interviews with me! If not, read on…
How did you get your start in journalism?
I decided I wanted to be a journalist when I was eight years old because it seemed fun to be out in the field, asking people questions and chasing your curiosities (and wanderlust) for a living. It didn't even seem like a real job!
I went to undergraduate journalism school at the University of Missouri-Columbia and hoped to end my time there with a Fulbright scholarship abroad. Rejected by Fulbright, I sent out a bunch of tapes (yes, they were VHS tapes back then) and talked my way into a job as a television reporter at the CBS affiliate in Waco. Sexy, I know! From there I went on to work in South Carolina and found my passion in political reporting. The rest, as they say, is my adult life.
RELATED QUESTIONS: What's the best way to land a job in journalism? | What kind of qualities or skills helped along the way? | What advice do you give journalism graduates? (scroll down for the advice)
How did you become a foreign correspondent?
I didn't want to live in Washington anymore, I am globally-minded and the timing worked out.
The long answer is: I didn't think it would be possible in the journalism business today to be sent abroad, financially backed by a large news organization. But I was fortunate to be working at a place that still cares a great deal about international news.
If you want to do it or get a taste of it, applying for international reporting fellowships and grants is a great place to start.
RELATED QUESTIONS: What about balance and down time? | Where should I eat in Seoul?
Can we meet up for my school project / niche website / new podcast?
I respond depending on the specificity of the request. If I am in town or it's easy for us to connect, then most likely yes! Get in touch.
Where are you from? No, where are you really from?*
Gah! I was born in St. Louis, Missouri but I claim Dallas, Texas, where I grew up. So I am from Missouri and Texas. My father was born in China and defected during the harrowing Cultural Revolution, in the late 1960's. My mother was born and raised in Taiwan, which is a place full of foodies and food-obsessed people.
*This is a joke question. Don't ask Americans who appear "ethnic" where they are "really from."